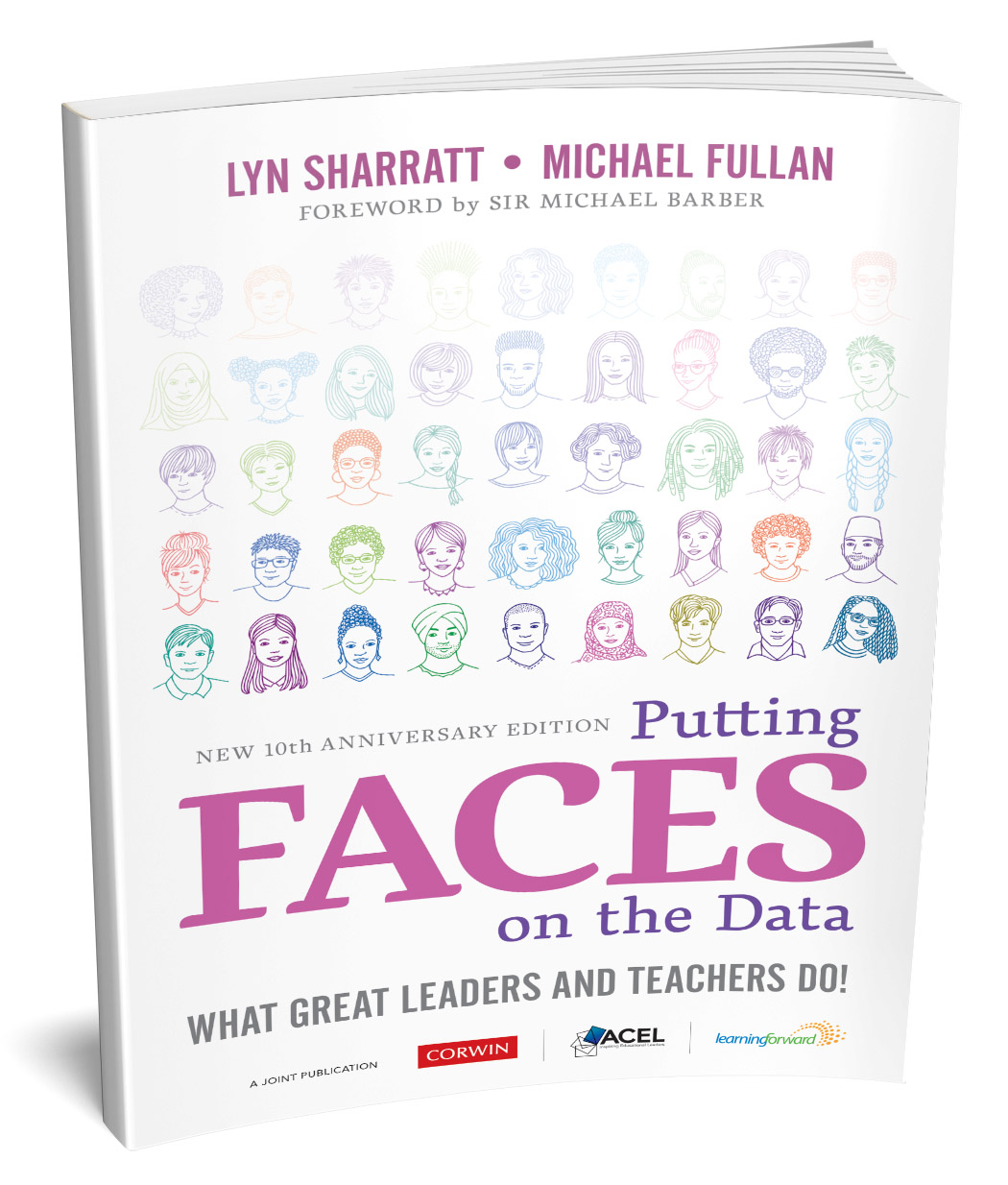 Putting FACES on the Data
NEW 10TH ANNIVERSARY EDITION
What Great Leaders and Teachers Do!
Lyn Sharratt and Michael Fullan
---
WHEN NUMBERS BECOME PEOPLE, LEARNERS THRIVE
Waves of data—indigestible, dehumanized, and disaggregated—are crashing into the education system every day, driving you to distraction. But imagine a world where you're not being drowned by data but inspired by it—where that data has a FACE and gives you focused information on how to reach every student.
Lyn Sharratt and Michael Fullan turn worldwide research into a school leaders' road map that uses ongoing assessment to inform instruction and drive equity at the classroom, school, district, and state levels. Inside this book you will find
A fresh look at data to incorporate new learning
Updated case studies, figures, and vignettes
Insights from more than 500 educators in answering the three research questions: Why do we put FACES on data? How do we put FACES on data? and What are the top three leadership skills needed to do this work?
An integrated approach to using the 14 Parameters to enhance deep learning and critical thinking
Tools for committing to equity and excellence
Putting FACES on the Data is about setting up the conditions for success in every classroom: identifying the right factors, at the right time, with the right resources. Its focus on student- centered data will help you
Increase learners' growth and achievement
Improve engagement that results in student, teacher, and leader empowerment
Build cultures of learning
Drive a learning environment of continuous improvement
"There is no immaculate perception when interpreting data, but there are multiple meanings tied to beautiful faces. Sharratt and Fullan paint the pictures, sculpt the beauty of the meaning of data, and dive deeply into the interpretations and implications. This is a work of art indeed."
— John Hattie, Emeritus Laureate Professor, University of Melbourne and Co-director of the Hattie Family Foundation, Australia
"This book changed our understanding of how to promote improvement in our work with teachers and leaders in Chile. It taught us what to look for in the process of learning, what data is relevant to collect, and how leaders become learners with their teachers."
— Isidora Recart, Executive Director Arauco Foundation, Chile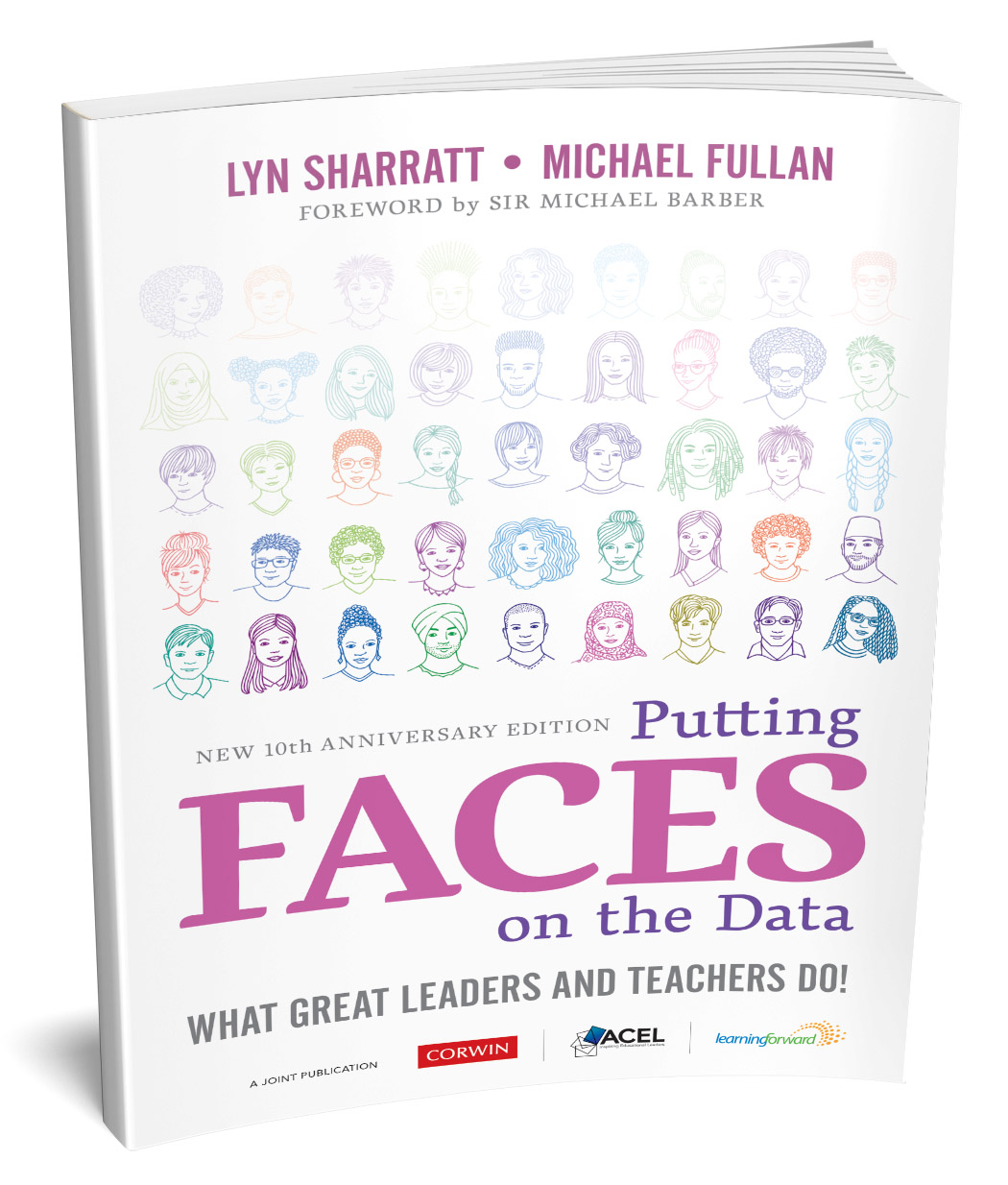 ISBN: 9781071855102
October 2022 | 280 pages
Lyn Sharratt consults and speaks globally on appropriate uses of data, collaborative Learning, and system and school
improvement by working alongside leaders and teachers to put FACES on their data, taking intentional action to make equity and excellence a reality for ALL students.
The CLARITY Learning Suite is powerful online professional learning that touches system and school leaders and teachers across the globe and is based on Lyn's work.
Where to purchase the book
Australia and New Zealand
Click on the link below and fill out the form to become a Corwin Customer. Receive exclusive* benefits with your Corwin-Booktopia customer account https://bit.ly/corwincustomer