CLS Provides Masters Credit at University of South Australia
Announcement from University of South Australia Education Futures Unit and CLARITY Learning Suite
University of South Australia's, Education Futures Unit announced this week that successful completion of the CLARITY Learning Suite together with the completion of a PASS Grade 5000 word Reflective Summary paper will provide participants with one course credit within the Master of Education Program at the University of South Australia.
The first potential applicants for this benefit from UniSA are educators currently registered in CLS and the offer will be extended to all new CLARITY Learning Suite registrants. Having already registered in CLS with their school leadership teams or whole school team of teachers, those educators interested in the concept of graduate studies can access details of the special UniSA offer on the CLS website.
Dr David Caldwell, Program Director of the UniSA Master of Education program spoke about "the very positive opportunity this agreement offers for students who may not have thought about graduate studies, for those who are now actively investigating graduate work further, and for those who may have just begun a graduate studies program at UniSA". Caldwell especially noted "the linkage between study-rich CLS and the many options available for educators who take up our opportunity at UniSA". Caldwell observed, "While the COVID experience has been exhausting and debilitating to almost everyone in some way, it has also given many educators an impetus to study the underlying factors that will help them to become even better at what they do in their classrooms and careers. You will be welcomed at UniSA."
Dr Lyn Sharratt from CLARITY Learning Suite was enthusiastic about the offer from UniSA as it "provides our CLS educator population with another quality avenue through which to continue the study they have begun with us at CLS. They will be able to learn more in a field of their choice at a university with a very fine reputation." Sharratt continued, "We believe many of our registered educators who are ready to extend their careers will take advantage of this opportunity; we certainly encourage them to do so."
This Masters course will be co-supervised by David Caldwell (UniSA) and Lyn Sharratt (U of Toronto).
Participants in the CLARITY Learning Suite may register for the Masters credit at any stage during the completion of the CLS for a small additional fee of A$75 + GST.
If they then decide they would like to continue studying their Masters at UniSA upon enrolment they submit their CLARITY Learning Suite credit certificate.
Contact
Dr David Caldwell david.caldwell@unisa.edu.ua Program Director: Master of Education, Master of Education (TESOL), Graduate Diploma in Education Studies (Digital Learning)
James Coutts james.coutts@claritylearningsuite.com, Managing Director: CLARITY Learning Suite Global
Master of Education
This master degree is specifically designed for educators and professionals who are already working in education, training and development roles within the education sector.
Advanced research skills and leadership skills are highlighted, and you will have the opportunity to interact with others who are studying and researching in similar settings. You will also have the opportunity to cover topics including:
assessment and evaluation
educational leadership
inclusive education
student wellbeing
digital technologies
literacy education
numeracy education
Course Assessment Focus
Pass-Fail Assessment Option
Success Criteria for determining Pass/Fail
The completion of the CLS in a timely, insightful way will result in a 'PASS' grade.
Complete a Reflection in a Reflective Journal at the end of each of the 43 sessions in the 12 Modules
Correctly answer two 'Quizzie Questions' in the log before proceeding to the next Module
Complete Assigned readings in preparation for the next Session
Submit a Summary paper as described below –
The Grade of 'PASS' will include a 5000-word essay which includes the above Guiding Principles and the following Success Criteria:
Evidence of Synthesis of Key Leadership Elements

Relevant articles are available in the Resources Tab and in each CLS Session the readings in preparation for the next session are completed
Self-reflection on leadership articles is insightful and pertinent to course participants' position and knowledge of leadership actions

Evidence of justification and critical application of theory, content and practice

Thoughtful integration of theory and practice reflects deep understanding of participants next steps in their learning and leadership actions taken

Evidence of scholarly presentations, written communication skills, and use of technical academic conventions

Written reflections demonstrate higher-order thinking, logical, sequential organization, related research journal articles and reflection on changed classroom practices as a leader
Reflective journal submissions use the current APA Style Guide for referencing and bibliography development

Communication of key principles and processes as a leader

Leaders who are course participants can clearly articulate the guiding principles of an evidence-proven System and School improvement Framework (Sharratt & Fullan, 2012; Sharratt, 2019) and relate how they work and will be implemented in their settings

Reflective Practice

Designs discerning questions in a thoughtful organizer to get feedback and feed forward from colleagues for self-reflection
The Grade of 'Fail' will include limited, incomplete use of the above Success Criteria
About the University of South Australia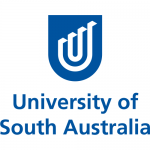 The University of South Australia is Australia's University of Enterprise on the global stage, agile and astute, known for relevance, equity and excellence.
We educate and prepare global learners from all backgrounds, instilling professional skills and knowledge, and capacity and drive for lifelong learning.
We undertake research that is inspired by global challenges and opportunities, delivers economic and social benefits, and which informs our teaching.
We operate through a partnered, end-user informed culture of teaching and research with a commitment to outstanding service, continuous improvement and sustainability.
Read more about the UniSA Master of Education here.